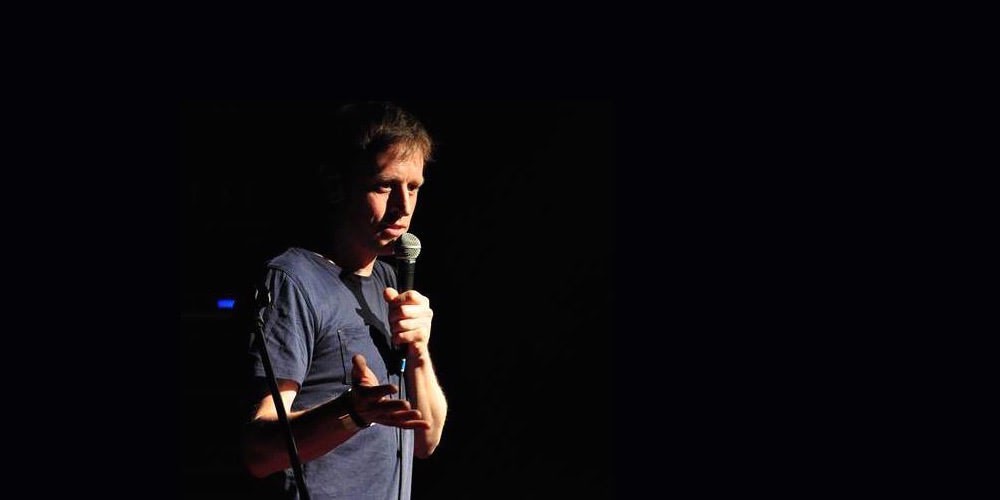 LUKE THOMPSON
ONE MAN SHOW
Luke Thompson is a stand-up comedian who started stand-up in London in 2009 and moved to Paris in 2012 after he fell in love with a French girl, and because the bread tastes better.
Luke also produces an award-winning podcast for learners of English, called « Luke's English Podcast", which has been downloaded over 6 million times. On the podcast Luke mixes humour and English language teaching.
Because he's lived in different countries, has a sharp sense of observation and a slightly surreal brain, Luke has a distinctive sense of humour.
"Luke perfectly captures the speech patterns of BBC news reporters" "A promising future" – Steve Bennet, Chortle.co.uk
Luke Thompson est un humoriste anglais qui a commencé le stand-up à Londres en 2009 avant de déménager à Paris en 2012 après être tombé amoureux d'une petite frenchie. Et parce que le pain y est meilleur.
Luke produit également un podcast pour ceux qui souhaitent apprendre l'anglais, intitulé « Luke's English podcast », lequel a reçu plusieurs récompenses et a déjà été téléchargé plus de 6 millions de fois.
Avec son podcast, Luke combine avec talent humour et enseignement de l'anglais.
Ayant vécu dans différents pays, doté d'un sens de l'observation aiguisé et d'un esprit légèrement décalé, Luke dispose d'un sens de l'humour original.
« Luke reproduit à la perfection le phrasé des journalistes de la BBC. »
« Un futur prometteur. »
Steve Bennet, Chortle.co.uk